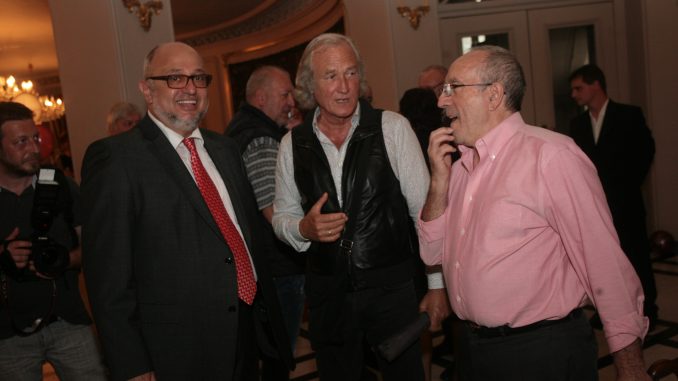 The new media DEBATI.bg was launched on June 7, 2017. The official presentation took place at the Ivan Vazov National Theatre in the presence of intellectuals, journalists, university professors, representatives of business and the non-governmental sector.
DEBATI.BG offers consumers an entirely new media concept – for the first time in Bulgaria a newspaper and television are integrated into one. Until now it was the practice to post individual videos on the Internet. However, the DEBATI.BG team has managed to create an organically amalgamated news program. The aim is to inform the user about the most important events of the day in a time span of 12-14 throughout the day, wherever the consumers happen to be.
The second part of DEBATI.BG is provisionally called a "newspaper". It offers users breaking news as it develops, with comments, analysis and interviews by the most established and recognizable names in Bulgaria and internationally.
DEBATI.BG upholds democratic and pro-European values.
The ambition of the publisher Emil Stoyanov is for the media to be a platform for public debate, hence the name DEBATI.BG was chosen.
"There have always been, and always will be, opportunities in our market for new media products. However, there is no analogue to DEBATI, although there are elements of it in the big and serious Western media. My ambition is to give our intelligentsia a truly European media product, with analysis, information and means of presentation which are at a European level, because, to my great regret, in their pursuit of larger audiences, the media in our country have dropped the standards of their television and newspaper messages. I wish we could change that, "commented Emil Stoyanov.
Among the guests attending the launch of the new media project were President Rosen Plevneliev, former Prime Minister Philip Dimitrov, the media expert Georgi Lozanov, the analyst Mikhail Nedelchev, colleagues and friends of the team.
"I believe in the success of DEBATI because I know the people behind the project," Prof. Mikhail Nedelchev stated. He was confident that debates in Bulgaria were not conducted adequately and it was high time to focus on improving them.
Prof. Georgi Lozanov wished success to the new media.
DEBATI.bg aims to reach the well-educated part of the population and focus on the most important news against the backdrop of the plethora of information available.